Compare
Do discrepancies between your environments give you deployment anxiety?
Isolate and fix the inconsistencies with Aireforge Compare.
---
A clear, concise summary to isolate and fix issues.
Comparing your servers is as simple as selecting your servers and hitting compare. Aireforge delivers the results in seconds, giving you a complete rundown of what to do to align your estate.
Toggle between the different views to get a full picture of the comparison. We provide you with a collated overview for reporting and targeted specifics to isolate and fix those differences quickly.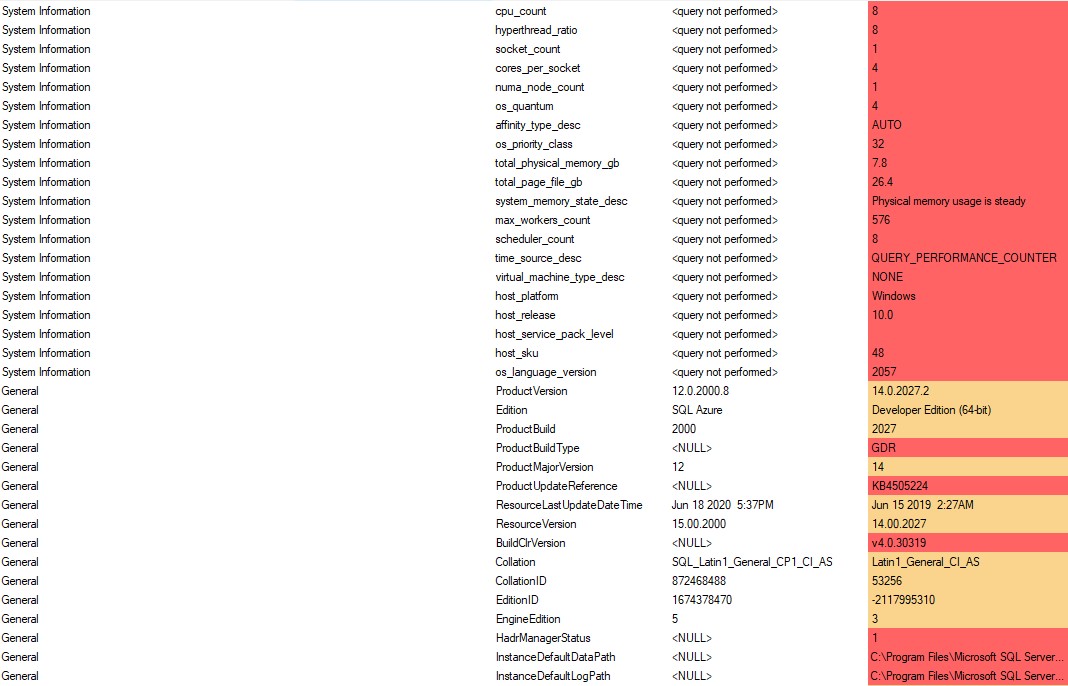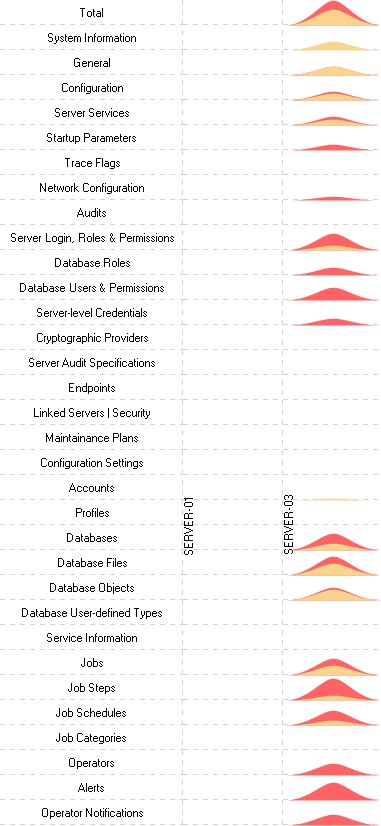 ---


Save, load and export snapshots for auditing and reference.
Check the changes you've made, audit your configuration and report on your environments with Compare snapshots.
Save your initial comparison as a snapshot then make your changes. You can then run a new comparison and check your changes against the snapshot.
Saving and exporting your snapshots regularly allows you to audit your estate and determine when and what change has taken place, letting you quickly remediate if necessary.
---
Configure comparisons between two or more servers.
If you're looking to target specific elements of your system, you can customize your comparisons to get the data you need.
Full or custom comparisons can be performed against as many servers as you need.
All compares are incredibly lightweight. Industry standard scripts run in parallel to deliver the data, ensuring your estate's performance is protected.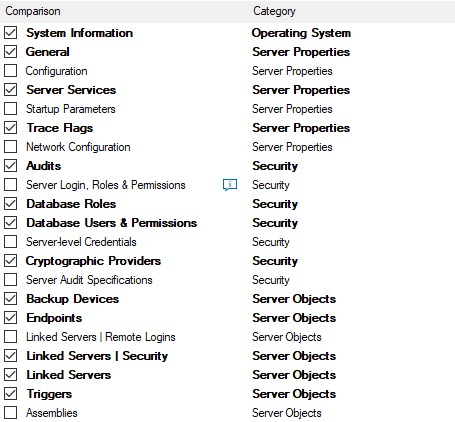 Ready to solve your server discrepancies?
---