Monitor
Looking for a quick and easy way to keep an eye on the health of your servers?
Aireforge Monitor provides the solution.
---
Keep an eye on the metrics that matter.
You can't fix a problem if you can't find it. Aireforge Monitor is your co-pilot, analyzing your servers for unexpected issues. The comprehensive selection of checks have been carefully crafted by the Aireforge team from decades of SQL Server experience.
Aireforge Monitor shines light on the root causes of issues. If your SQL Server estate is temperamental in nature, struggles with performance or just needs a routine checkup, Aireforge Monitor can provide the diagnosis.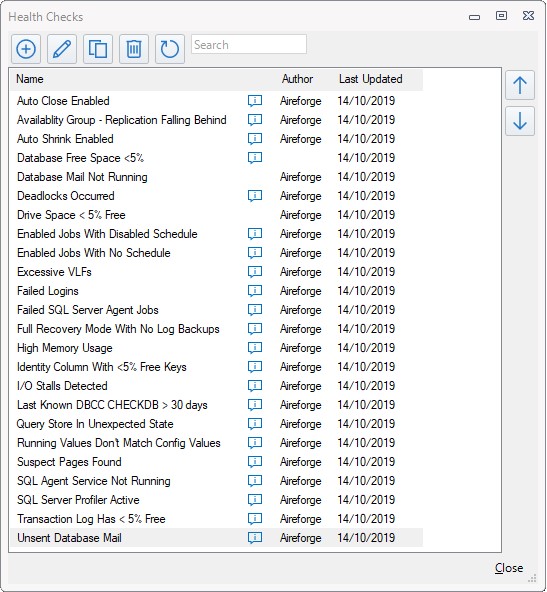 ---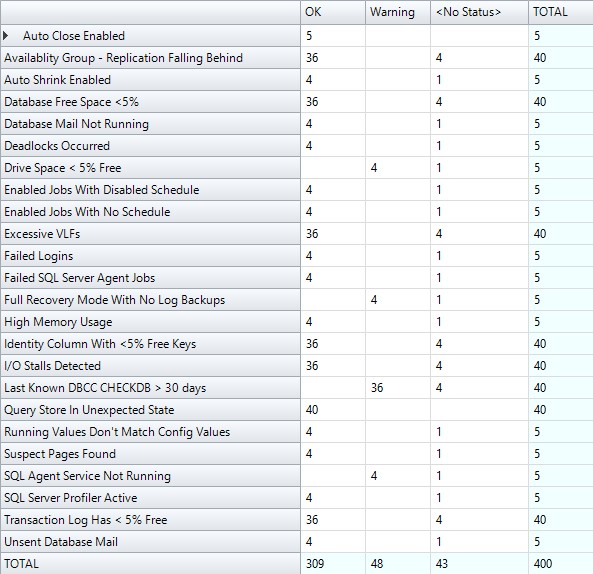 All your results in one place.
Aireforge returns your results in seconds, providing a clear and concise diagnosis to nurse your estate back to health.
The severity grading helps you to triage the checks to tackle the problems that can severely impact service first.
Each database across the SQL Server instance is individually analyzed, ensuring you get the granularity you need.

---
Add custom checks to suit the needs of your estate.
Every estate has its own unique characteristics. Keep an eye on the details important to you by creating your own health checks. Tell Aireforge which SQL Server versions the checks cover and they will only run on those versions in your estate.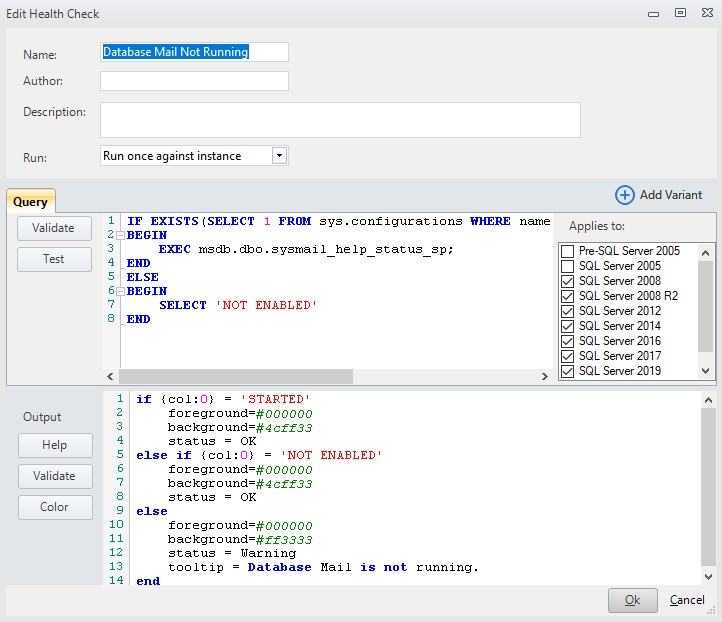 Ready to diagnose your servers?
---