Script
Quickly execute transactions across multiple environments using Aireforge Script.
---
Our built in query editor collates results across selected instances.
Our environment replicates the SQL Server Management Studio experience so you feel right at home.
Messages and results are collated so you can ensure your scripts ran successfully or know if any have gone awry.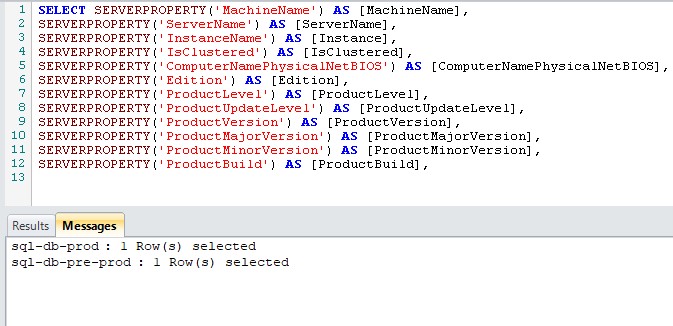 ---

Keep your servers in sync.
By centralizing your script execution environment, you can be confident that the scripts you run will be executed across all relevant instances.
No need to change query windows, tabs or connections. Just select the servers you want to execute against and you're away!
---
The vantage point you need to survey your estate.
Whether you're running your own scripts, surveying Dynamic Management Views or gathering metrics, Aireforge Script helps you to optimize your workflow and increase your throughput.
Get a top level overview on the estate data that matters to you, clearly separated by each SQL Server instance. Examine the internals of your estate with ease, and execute when and where you need to.

---
Looking for easy execution across your estate?